Your hosts for an unforgettable holiday in the mountains
An introduction from the Pail family at the Landhaus Panoramablick
Dear guests, dear friends!
We are the Pail family from Saalbach, your hosts at the Landhaus Panoramablick. Even when planning our own home we were sure that we wanted to extend our hospitality and share our wonderful setting ‒ above the rooftops of Saalbach ‒ with guests from around the globe.
In 2004 work on the Panoramablick was completed and it didn't take long to decide on a name. The view is unique – nestled amid lush verdant pastures in the summer, surrounded by snow-blanketed slopes in the winter – and the visitor can see all the way to the head of the Hinterglemm valley.
At Christmas the valley is illuminated by bright lights as snowflakes dance to the ground. In summer the guest has an unhindered view of the sunset ‒ behind the world's most stunning skyline.
For years we have had the honour of sharing countless wonderful holiday moments with our guests and friends ‒ perhaps we'll be sharing them with you soon too?
...and this is who we are:
Norbert Pail, an enegetic fan of the great outdoors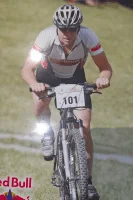 Norbert is the man of the house and has a top touring tip for everyone. Whether guests are setting out on challenging long-distance hikes, looking for inside information on the best ski runs or planning a pleasant leisurely stroll ‒ outdoor pursuits and winter sports are his passion!
Monika Pail, the life and soul of the establishment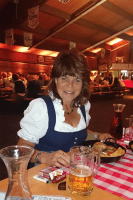 From choosing the right apartment through questions about the region to offering the very warmest of welcomes – Monika will ensure that you have a truly wonderful time! She is always on hand to provide help and advice and makes planning your holiday and your entire stay wonderfully simple and pleasant!
...and the kids
Sabrina & Daniel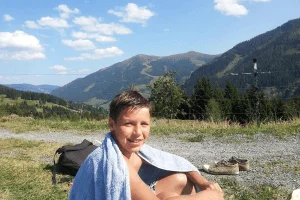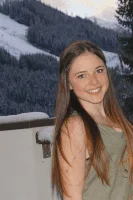 The two whippersnappers really fill the house with energy and complete our family.
Like to get to know us in person?